HopeFM & Thrive Radio are sharing this message of Gratitude everyday through encouraging music, hopeful conversation, and talk that helps people and families grow in their faith. People tell us constantly how this media ministry reminds them of who God is and that He is above their circumstances. That is where Hope is found and that is why we are so passionately and aggressively trying to reach as many people as possible with these two stations. With that said, your help is vitally needed as we head into the fall!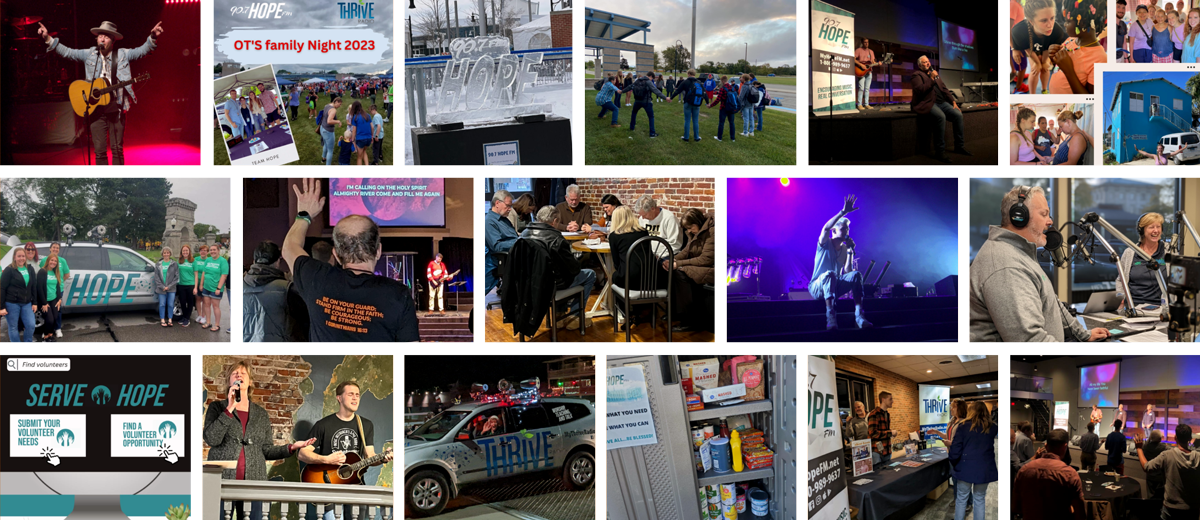 Thanks again for being a part of the FAMILY!
HopeFM & Thrive Radio (Wonderful News Radio) is a 501c3 Non-Profit Organization. 
Your giving may have tax advantages.